LAWYERS PACIFIC INSURANCE BROKERAGE IS A LEADER IN PROVIDING LAWYERS PROFESSIONAL LIABILITY COVERAGE SOLUTIONS.
Together, the founding brokers have over 50 years of recognized and lauded experience in the field, helping thousands of California lawyers secure the best possible legal malpractice insurance coverage for their firm. Lawyers Pacific was founded on the time-proven principle that the customer is the first priority.
OUR GOAL IS TO HELP YOU SUCCESSFULLY NAVIGATE THE INSURANCE MARKET AND OBTAIN THE BEST COVERAGE AT THE LOWEST POSSIBLE PREMIUM.
Rather than subscribe to 'one-size-fits-all' models, we research and customize your plan to maximize the coverage benefits for your firm. Finding the right insurance coverage for your specific needs is no easy process or decision. Let our experience create simplicity and efficiency for you. Through our years of practice, we are well suited to finding the best legal malpractice insurance coverage plan for your firm, drawing from our continuously updated database of only the most desirable insurance companies.
Lawyers Pacific practices a commitment to excellence, consistently providing the highest level of prompt and responsive service to our clients.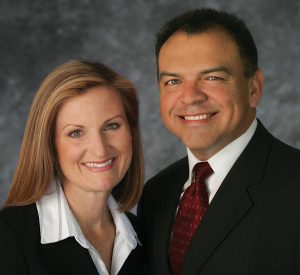 Lawyers Pacific was founded on the time-proven principle that the customer is the first priority.
Lawyers Pacific is Founded
Al and Debbie Hernandez create Lawyers Pacific Insurance Brokerage, Inc., a family business founded on the principle that the client is the first priority.
Debbie Hernandez sells LPLI
Debbie Hernandez joined Al Hernandez in the Lawyers Professional Liability Insurance industry in 1993 and quickly became a top producing broker.
Al Hernandez begins selling LPLI
Al Hernandez began selling Lawyers Professional Liability Insurance in 1990 and found he had a talent for it. He joined the management team just three short years later.
Join our list to stay informed about Lawyers Professional Liability issues that may affect your practice. We will not share your information with anyone.